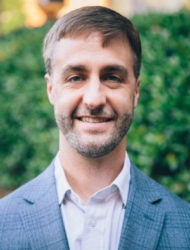 Specialty:
Orthopedic Surgery
Address:
833 St. Vincent's Drive
Building 3, Suite 403
Birmingham, AL 35205
Reed Estes M.D. is a board-certified orthopaedic surgeon specializing in pediatric and adolescent sports medicine and orthopaedics.  He specializes in all aspects of sports medicine, including arthroscopic and open procedures, as well as pediatric fracture care. He joins the OrthoSports Associates St. Vincent's Birmingham campus after serving as the Chief of Sports Medicine at UAB and team physician for UAB Athletics.
Dr. Estes has a unique interest in sports medicine injuries in skeletally immature athletes and is the only fellowship-trained pediatric sports medicine specialist in the state.  Open growth plates are a common theme in his practice, and he is well-trained in the most advanced care for this special population. Procedural interests include shoulder and elbow, hip, knee, and ankle.
Originally from Texas, Dr. Estes graduated from the University of Texas with a Bachelor's degree in Biology.  He earned his medical degree from the University of Texas Health Science Center in San Antonio. Following medical school, Dr. Estes moved to Birmingham for completion of an orthopaedic residency at the University of Alabama at Birmingham.  Upon completion of residency, he was fortunate to be one of only three orthopaedists in the country to travel to Boston and complete a one of a kind fellowship in pediatric and adolescent sports medicine at the Children's Hospital of Boston.  During his time in Boston, he was involved in athletic coverage in multiple settings, including the Boston Ballet, Boston Marathon, Cirque du Soleil, Boston Ice Chips Figure Skating, Northeastern University, Babson College, and Dover-Sherborn football.
Dr. Estes is a member of the American Academy of Orthopaedic Surgeons, the American Orthopaedic Society for Sports Medicine, the Arthroscopy Association of North America, and the International Association for Dance Medicine and Science.  He has authored a multitude of published research papers and book chapters and acted as a reviewer for scientific journals. He is a consultant with large orthopaedic companies, developing surgical techniques and educational literature. Further, he holds a patent on a novel medical device used for cartilage regeneration.