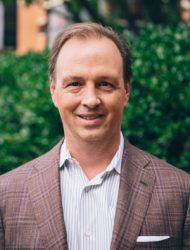 Specialty:
Orthopedic Surgery
Address:
833 St. Vincent's Drive
POB3, Suite 403
Birmingham, AL 35205
Dr. Buggay received an Electrical Engineering Degree from the Georgia Institute of Technology before earning his Doctor of Medicine Degree from Emory University. Dr. Buggay completed both, a general surgical internship and an orthopaedic surgery residency at The University of Alabama at Birmingham before joining OrthoSports Associates. Dr. Buggay's areas of subspecialty include total joint replacement, sports medicine, spine and back, shoulder and elbow, hip, knee, and pediatric orthopaedics.
He is a certified by the American Board of Orthopaedic Surgery and American Academy of Orthopaedic Surgeons.
---